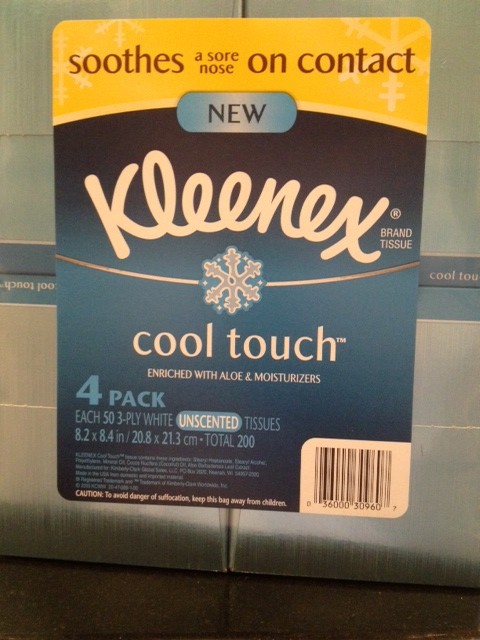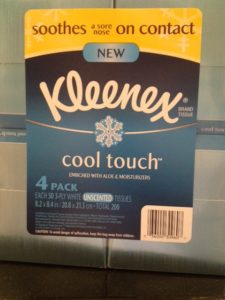 Break ended, I had my own kids ready to go back to school and I was ready to go back to work….and I succumbed to a miserable cold. I used to "power through." Now that I have my own kids, I'm more likely to cancel appointments, especially if I think I'm contagious since it drives me crazy to have sick teacher/instructors germ-ing up their own classroom. (Thankfully, I don't tend to get sick often.)
This flu season is predicted to be a doozy and colds are always going around. When you work with little people, it seems you are exposed to more frequent bouts of everything. If I share my favorite remedies, will you please share yours?
An ounce of prevention

: I always get a flu shot. I'm diligent with hand washing and/or hand sanitizer. I try to eat right and get enough sleep.
Cool Touch Kleenex: I've mentioned these before, but I've gone through so many boxes this week I had to mention them again. Maybe it's my Scandinavian background, but my nose gets red when I use other tissues making me look twice as sick as I feel. And it's not just vanity. After yet another person asking, "Do you feel all right?" I'm ready to climb back under the covers.
Vicks: I love Vicks. There's something so comforting about even the little pot it comes in. The mini inhalers? They remind me that I will breathe freely again one day.
Red Rooibos tea: I drink mug after mug with a little bit of honey. Comes in K cups too.
Cold-Eeze: I like the idea of these, but I can't tell if they help at all. The only thing I'm sure of is that they change my ability to taste well. Anyone else have an opinion? I've tried Airborne as well. I remain unconvinced.
Aura Cacia Shower Tablets: These are one of my all-time favorite things. You put the tablet in the bottom of your shower and the steam and eucalyptus scent envelop you. They come in lavender and peppermint too, but I buy these when I'm feeling under the weather. (I used to buy these at our high end market, but now they're at my Harris Teeter.)
Can we discuss the Neti-Pot? I know a lot of people swear by them, but I need the pain in my teeth to be at considering extraction with pliers before I resort to it. It's so gross. It's so involved. Anyone care to sway me otherwise?
Please share your favorite home remedy below!
(I was in no way compensated for any of this post–products were purchased by me and reviews are strictly my own opinion. Please use common sense when self-treating and seek medical advice if you need it.)