Oh, those quantity words! These tricky concepts can really trip up a language kiddo since it is often about relationships rather than a tangible number. What do you mean "some" can be any portion, large or small? What do you mean that "most of" can refer to 4 (from a grouping of 6) or 90 (from a grouping of 100)?
Start with an introductory activity by grabbing a bag of Skittles or M&Ms and demonstrating: none, a couple, some, a few, most, several, all. Then move on to an introductory worksheet with pictured objects. (Free download below.)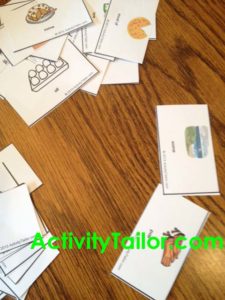 Now it's time to really solidify those skills! This game is played like the traditional card game "War" but uses a deck of cards with illustrated quantity words. On each turn, players will need to evaluate the relationship between two words to determine who has the winning hand. For instance, "A couple" v. "Several?" Several wins. Quantities are based on a whole of twelve.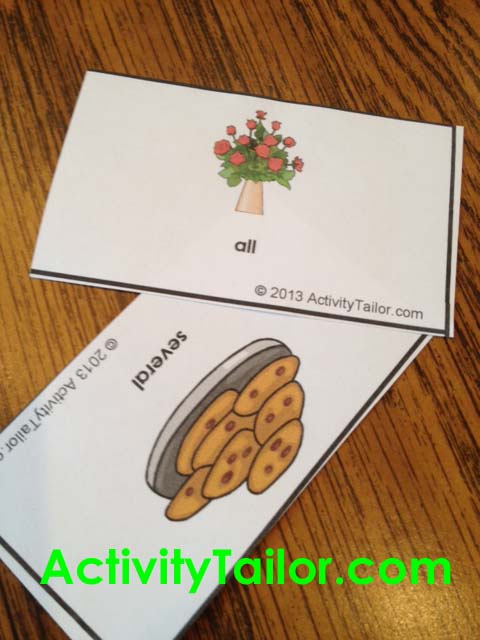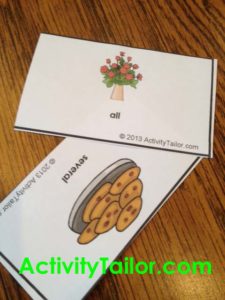 Quantities that indicate the same number start a "war" and players place three additional cards face down and turn up a forth for another evaluation. For instance, "a pair" vs. "a couple" would start a war.
When it comes to "some" any portion of a whole could be indicated so "some" almost always results in a "war." (Not if the other card is "none" or "all" though!)
For more info click here.
I have teens so the bathroom is our current "war" zone. What causes the biggest "war" in your household these days?