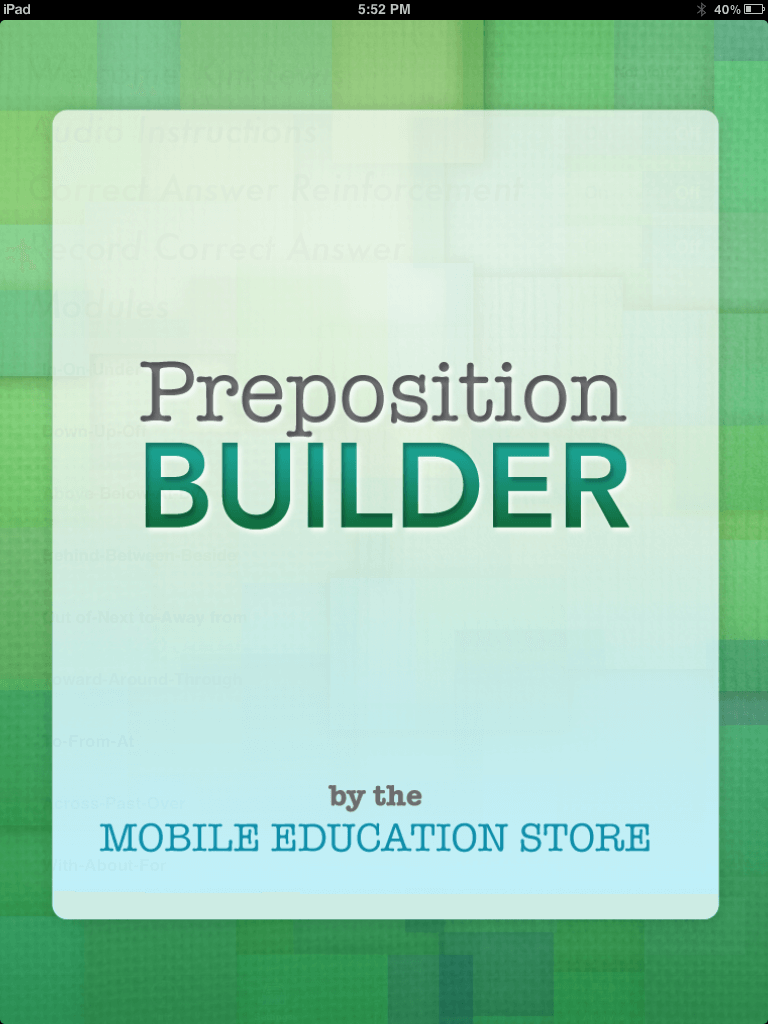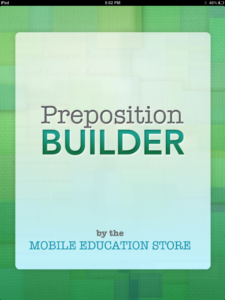 9/28/2012: Congratulations to Robin Sweeney who won a free copy of this app! Thanks to all who entered–I loved reading about your morning commutes!
A couple of months ago I wrote a post on prepositions. When I'm starting with these concepts, I try to give the child the physical experience of the term–getting under the table, getting in a laundry basket, crawling through the tunnel. But all good things must come to an end and at some point we put away the equipment and start generalizing with objects and pictures.
This adorable app–Preposition Builder by Mobile Education Store ($7.99 on the iTunes store)–is a great way to make the leap. There are nine concept groupings, each containing three to four different, but related prepositions.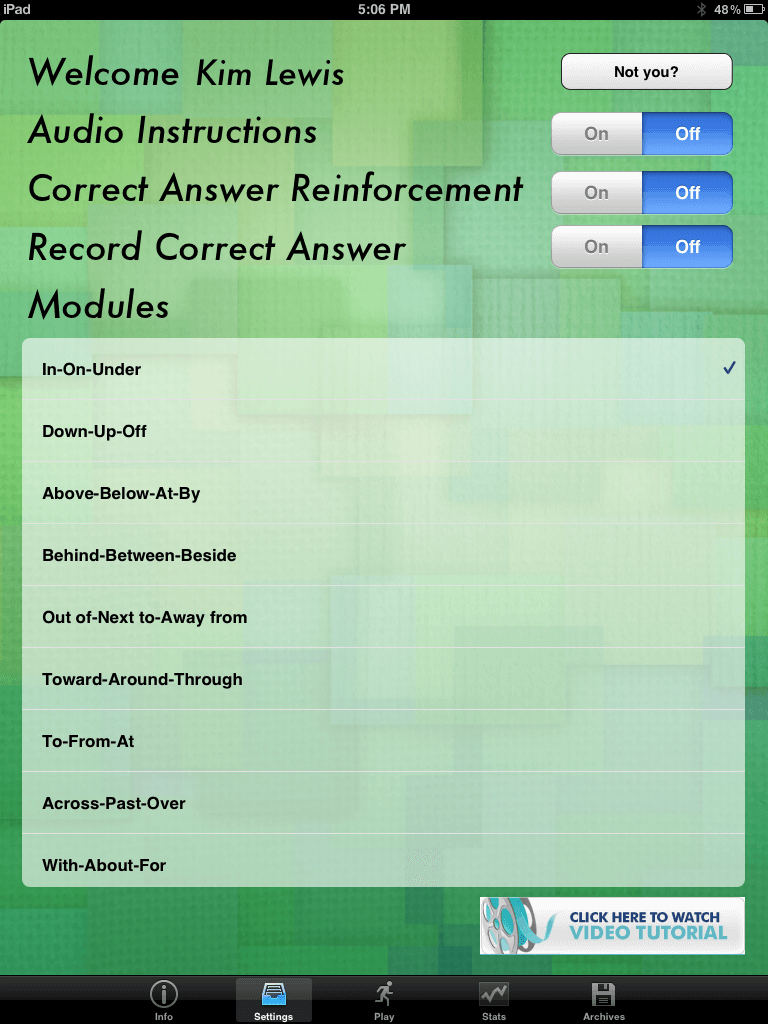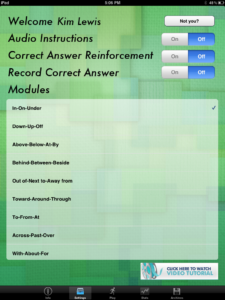 You select your target grouping and then change the settings based on your client's need for auditory prompts/reinforcement. Now it's time to play!
The pictures are engaging and the concepts are well illustrated and clear. The child drags the chosen preposition up to a fill in the blank type sentence and it snaps into place. What I really, really appreciated is how incorrect answered are handled.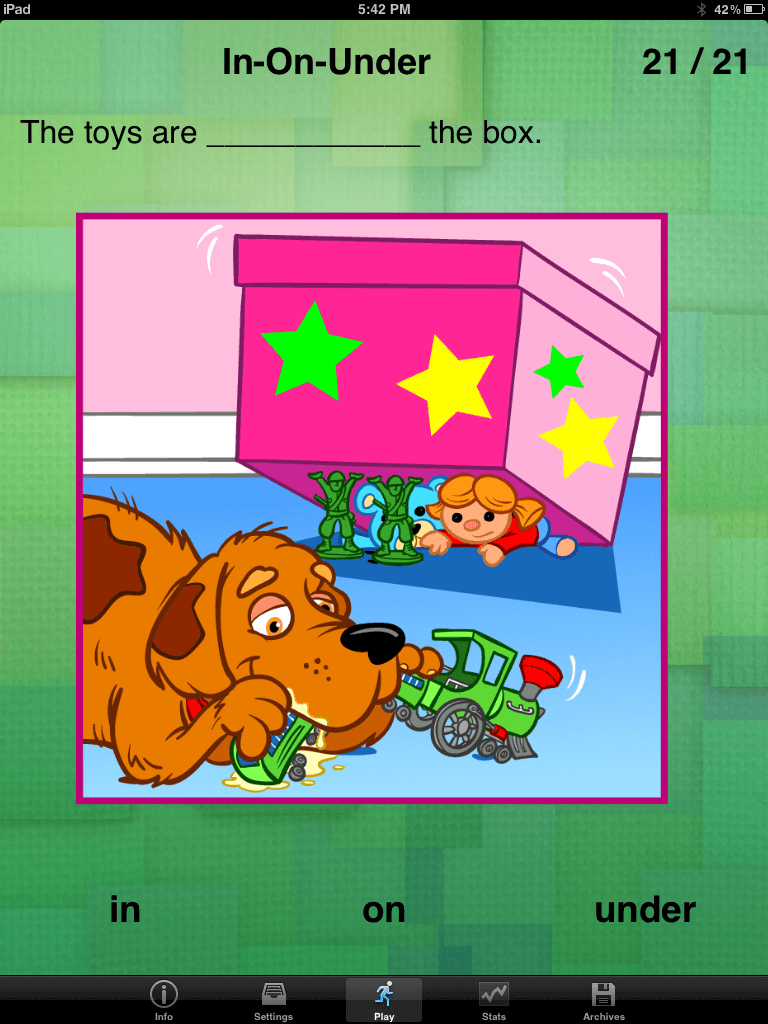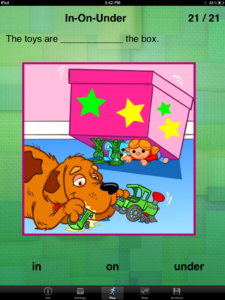 The illustration changes to reflect the sentence you made (and corrects the grammar if needed)! Brilliant! Not only do you get a chance to try again, but to see what your choice meant? I love it!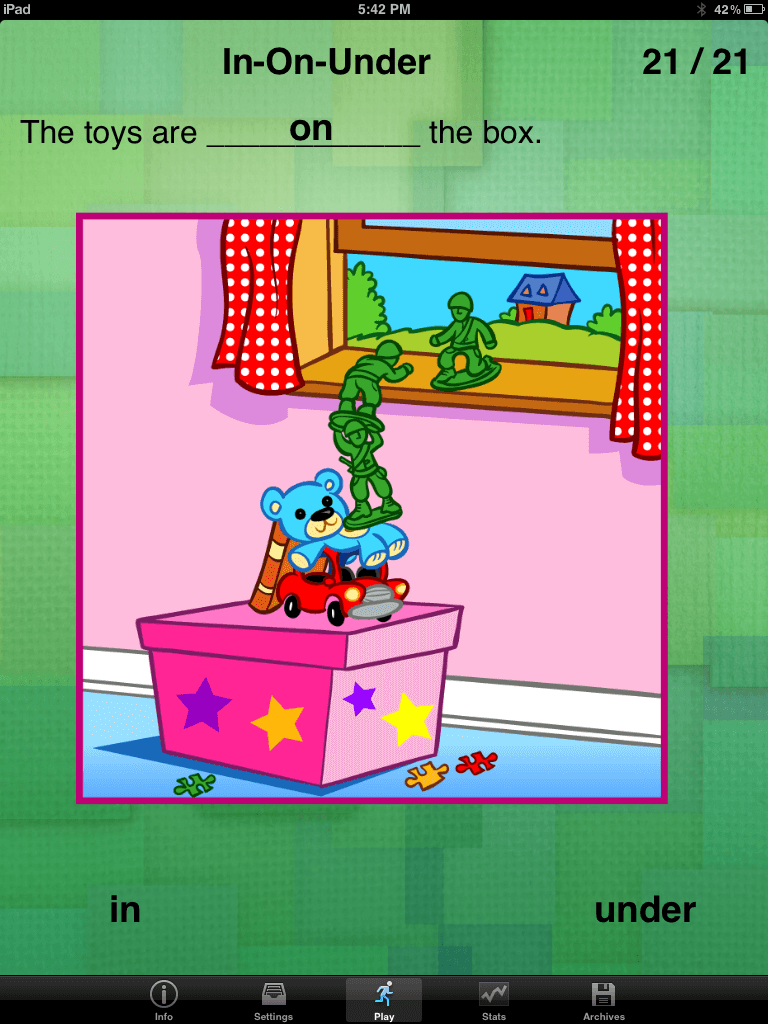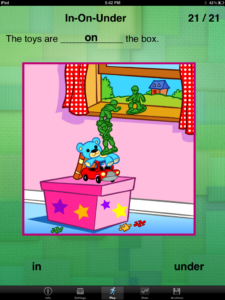 Another fun aspect is that as you complete groupings, you unlock an animation reward. So when you've completed the entire set, you'll have a full, animated story to watch. Cute!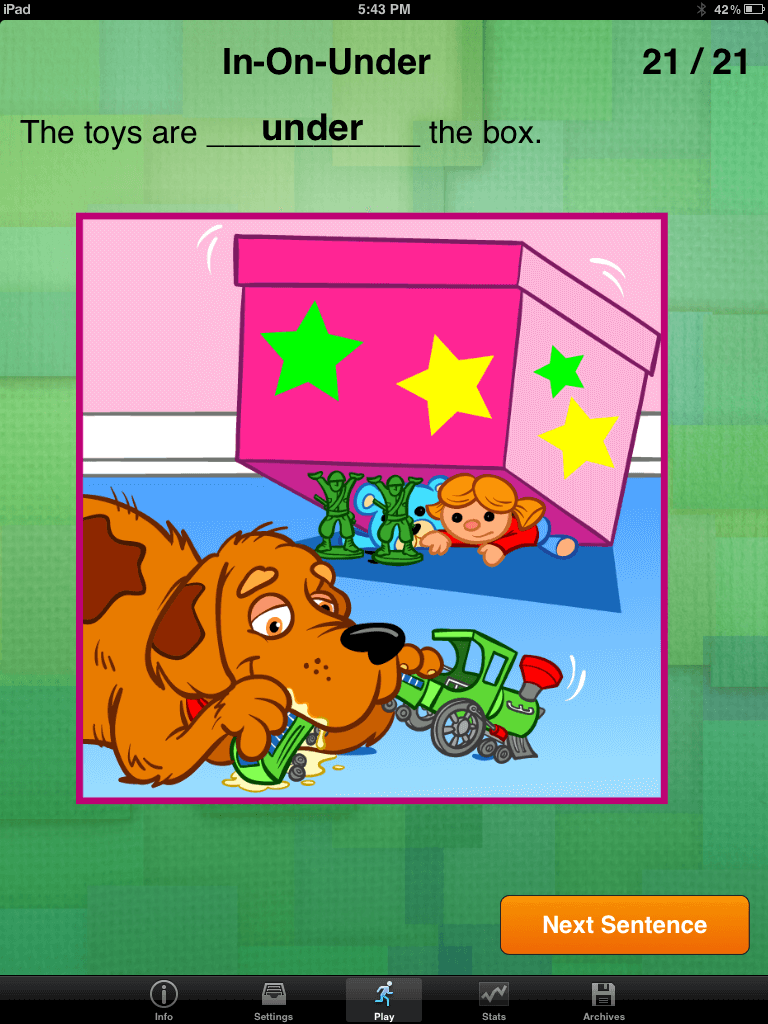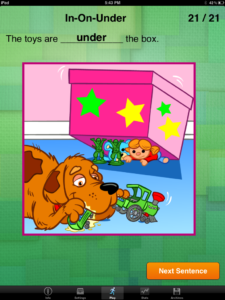 Stats are compiled and saved and track scores for first, second and third attempts. Scores can be email directly from the app.
I was lucky enough to receive a free copy of this app, though all the reflected opinions are my own. Wishing you had a copy for yourself? Enter the giveaway by September 27, 2012 at midnight EST by letting us know some prepositions you experience on your morning commute. The winner will be chosen at random and announced on Friday, September 28, 2012.
And just so you know, I drive by the park, toward the fire station and behind the school before I pull into the parking lot.