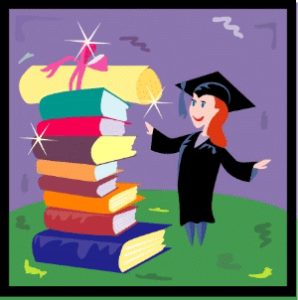 ***Congratulations to Maggie L. and Stephanie B. who won their choice of three digital downloads from my TpT store!***
The majority of the time, I find myself dealing with the same types of issues–general artic with a smattering of phonological processing, maybe some apraxia; language issues that have them behind peers but not usually enough to recommend an alternative placement; some moderate fluency struggles. But recently, I've had a number of clients with different needs–disorders I've worked with in the past, but not in a while. It's had me, happily, searching for information and answers.
But it also had me thinking about the confidence of a new grad. I noticed that PediaStaff had a discussion in which they were recommending new grads find a placement with experienced therapists on site. (There were new grads chomping at the bit to be on their own). I frequently field queries from new therapists wanting to start a private practice.
I remember feeling much this way myself. I had lots of questions about procedures/paperwork but for the most part I felt well prepared. Nothing like naivety to give you confidence!
Nowadays, I operate with a mixture of "we've got this" and "good Lord what's happening here?" Often equal parts of both for each client, because each child does bring something I've seen before and a good dose of something all their own whether it be "how are they even making that sound," or a unique avoidance behavior for anything even remotely resembling work. And I actually feel comfortable in this middle ground. I know I'm a better therapist because of it.
Anyone else have that same feeling of…confident humility?
And new grads, a giveaway just for you. Leave me the name of the school you graduated from (within the past year) by midnight EST on Sunday May 18, 2014. I'll select two winners at random who can choose any three digital products from my TPT store. Good luck!