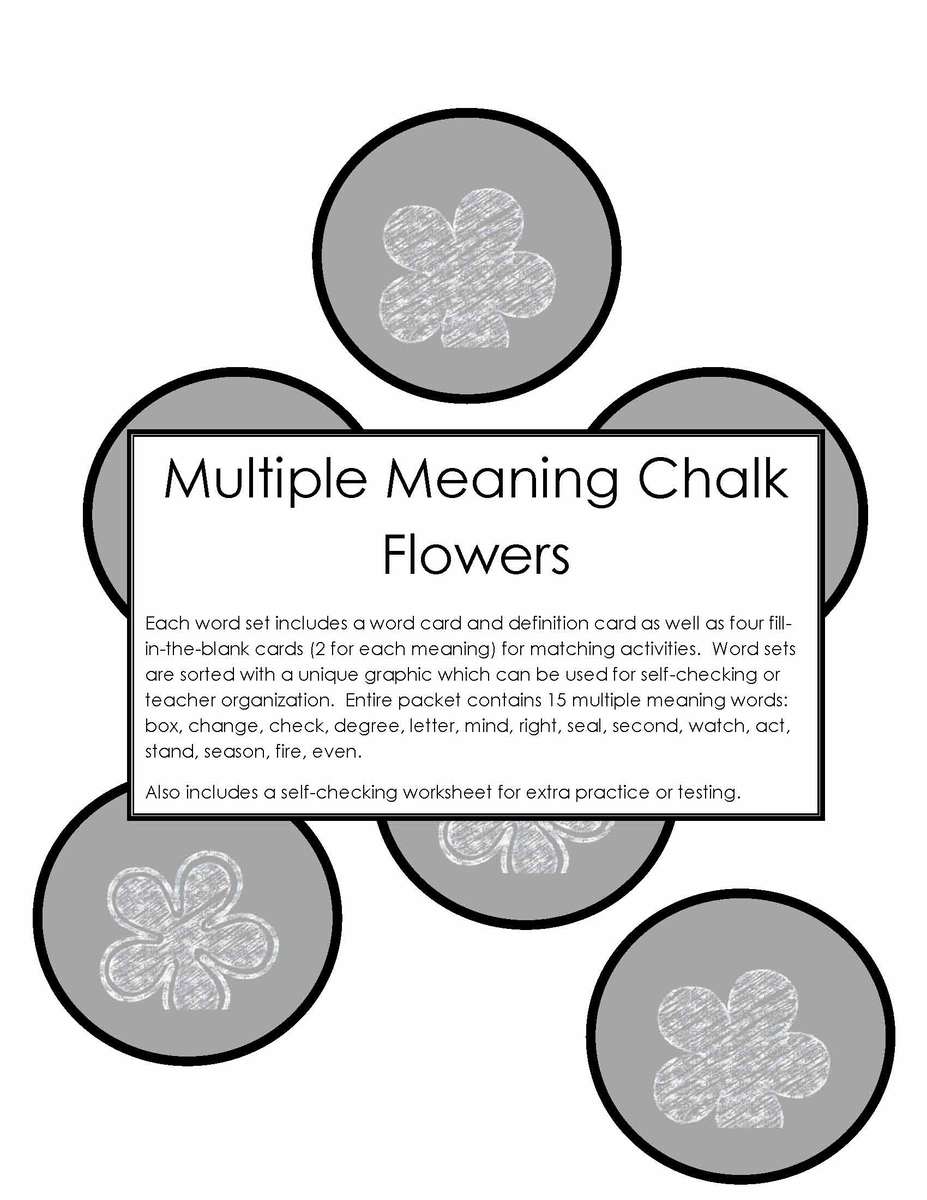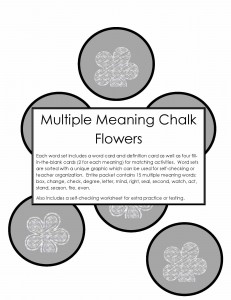 Multiple meaning words are plentiful in our language and can give you greater bang for the buck since one production can be used in many ways. They are perfect for vocabulary development. And since the correct definition is often determined by context, our language kiddos often need assistance in figuring out the meaning.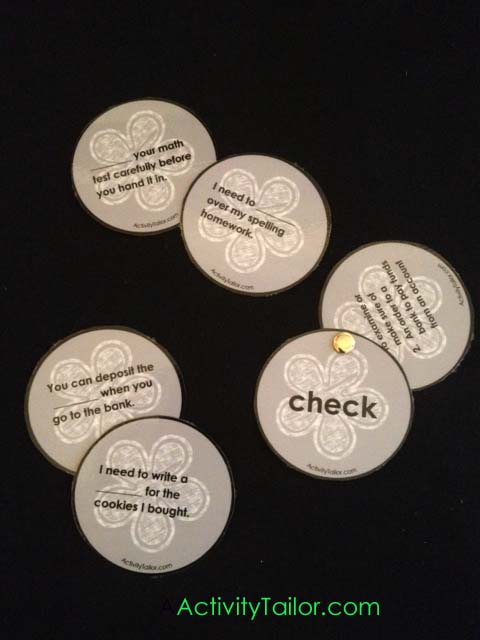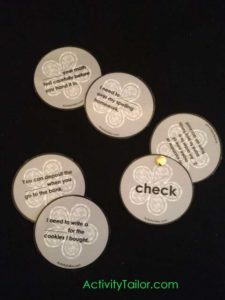 Multiple Meaning Chalk Flowers are a fun way to address multiple meaning words. Each sheet contains six (6) flowers. The first has a multiple meaning word. The second has two definitions. You can use these for matching or attach the definitions behind the word with a brad for self-checking. The next four flowers have fill-in-the-blank sentences showing examples of the two different meanings. Simply print, cut and laminate the flowers and begin matching sentence flowers to their multiple meaning word. Each set (one multiple meaning word/one definition flower/four sentence examples) has a discreet, but unique chalk flower graphic to provide an additional prompt and reinforcement. Packet includes 15 different multiple meaning words: box, change, check, degree, letter, mind, right, seal, second, watch, act, stand, season, fire, even. (***Note: words do not overlap with those in the Multiple Meaning Snowflakes packet)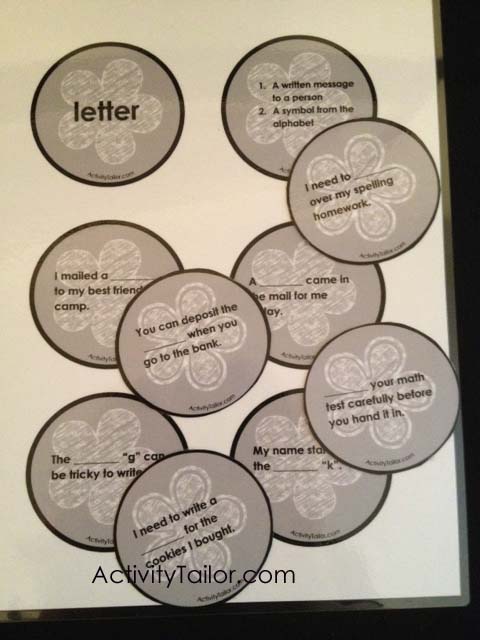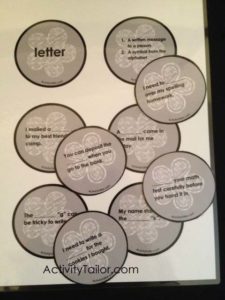 Packet also includes a self-checking worksheet that can be used for additional practice or testing.
Check it out in my TpT store! Still need a winter theme? Try Multiple Meaning Snowflakes.