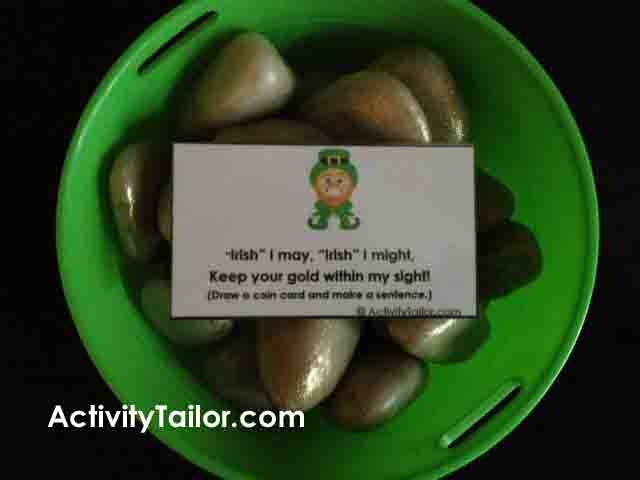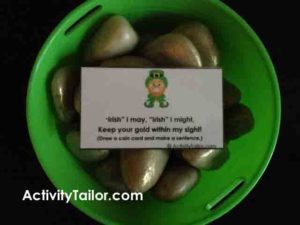 I'm a quarter Irish which probably accounts for my freckles and the tendency for my highlights to pull a coppery red (anyone else have this pain?). Even if I weren't I'd probably still incorporate a bit of St. Patrick's Day into my spring activities. It's simply too fun a holiday not too!
This winter, I made Polar Bear Plunge for Articulation to use with several kiddos and they loved it. So, new graphics and a few tweaks to the rules and "Irish I May, Irish I Might" was born. (It's a terrible, terrible pun, I know, but it makes me laugh every time, so I kept it.)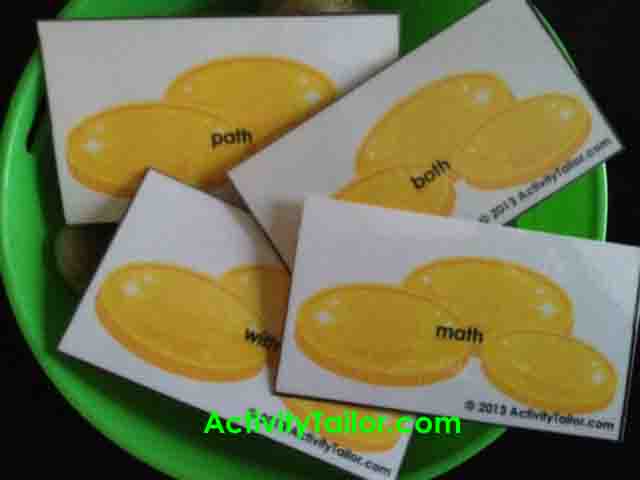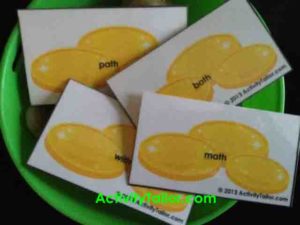 Each student gets a target/position specific deck of 12-15 cards. Three will become their hand, the remaining 12 are placed face down in front of them. Fifty to sixty direction cards are placed in the center of play.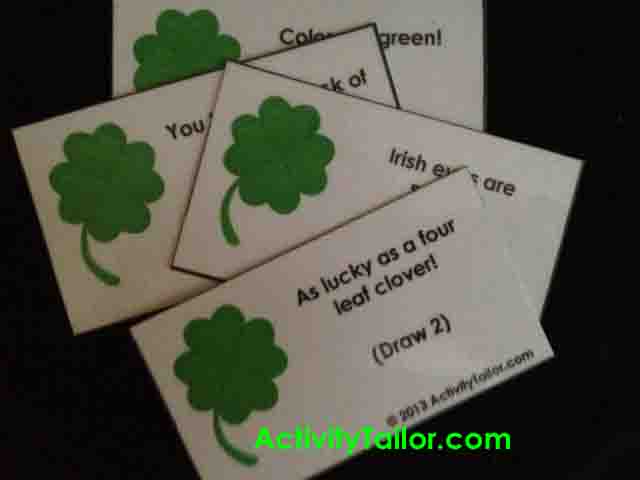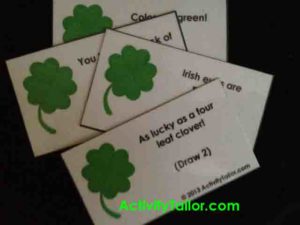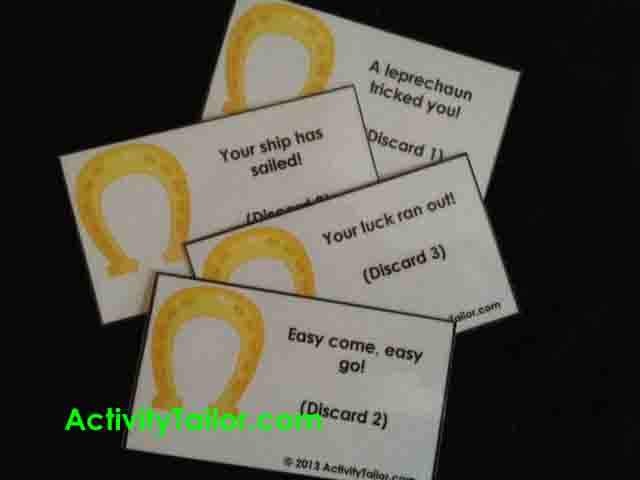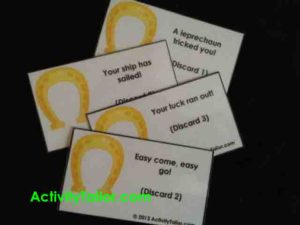 On your turn, select a direction card which will instruct you to "draw" or "discard" a gold coin, saying your target words as you go. The object is to be the first to get exactly ten gold coins.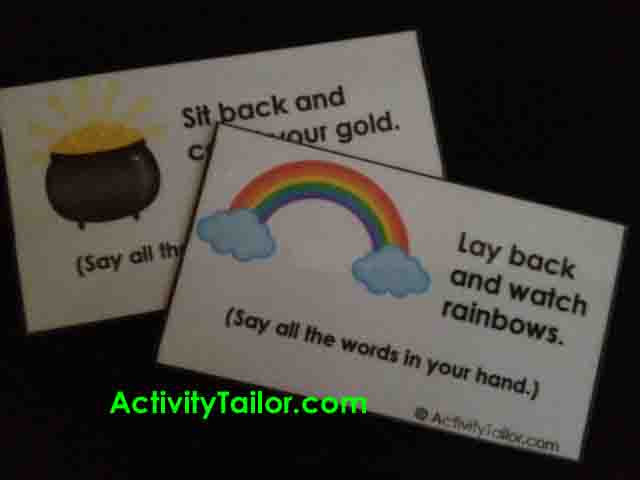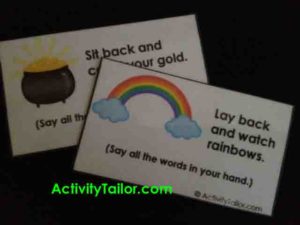 It's great for groups since the targets can be different for each player. In keeping with current best practices, lots of voiced targets are included. If there is an additional target you need, please contact me directly. I'm happy to add it!
Initial, medial and final position sounds are included for: R (prevocalic and all vocalic Rs are represented), S/Z, L, TH, SH, J, K/G
Jig on over to my TpT store to check it out and pick up my Lady Luck FREEBIE, a worksheet of ten "luck" idioms while you're there.