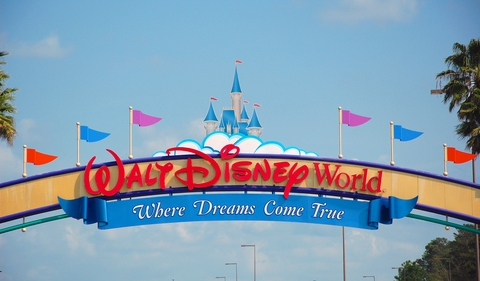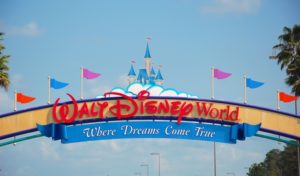 I love Disney. My husband and I went a few times before we had kids and having little ones was a great excuse to go every couple of years. When they were really small and I was exhausted and felt like a shower was "me time," Disney had me in tears with their understanding. Lovely nursing lounges. Booster seats and high chairs, clean ones, in every restaurant, all the time. Waiters who brought little dishes of Goldfish to the table immediately without being asked. Child height buffets.
We went a couple weeks after 9/11 (drove instead of flew, but kept the hotel reservation as a "don't let the terrorists win" stand), when the parks were nearly empty and we rode the carousel until even my daughter was ready to try something new.
I've stayed in the value properties (which still taxed our budget) and the moderate and deluxe (love Wilderness Lodge).
I have friends that love to travel that pride themselves on their disdain for Disney,
"The Epcot worlds aren't a substitute for going to exotic lands themselves."
"It's too commercial."
"It's just a means for merchandising."
"It's crowded and expensive."
They're missing the point.
The imaginative spirit that fills each park and property down to all the often missed-by-the-eye, but felt in the heart, details is what I love. And I'm in awe of Walt making a dream a make-believe reality in spite of some monumental obstacles.
When I saw that my now big kids (15! 17!!) had spring breaks that overlapped, I didn't even ask. I just booked us. It's been too long and matching up schedules is getting harder with each year that passes. Plus, I'm low on fairy dust.
Time for you to weigh in, Disney—love it or loathe it?