LEARN MORE ABOUT PLAYTIME PATTERNS!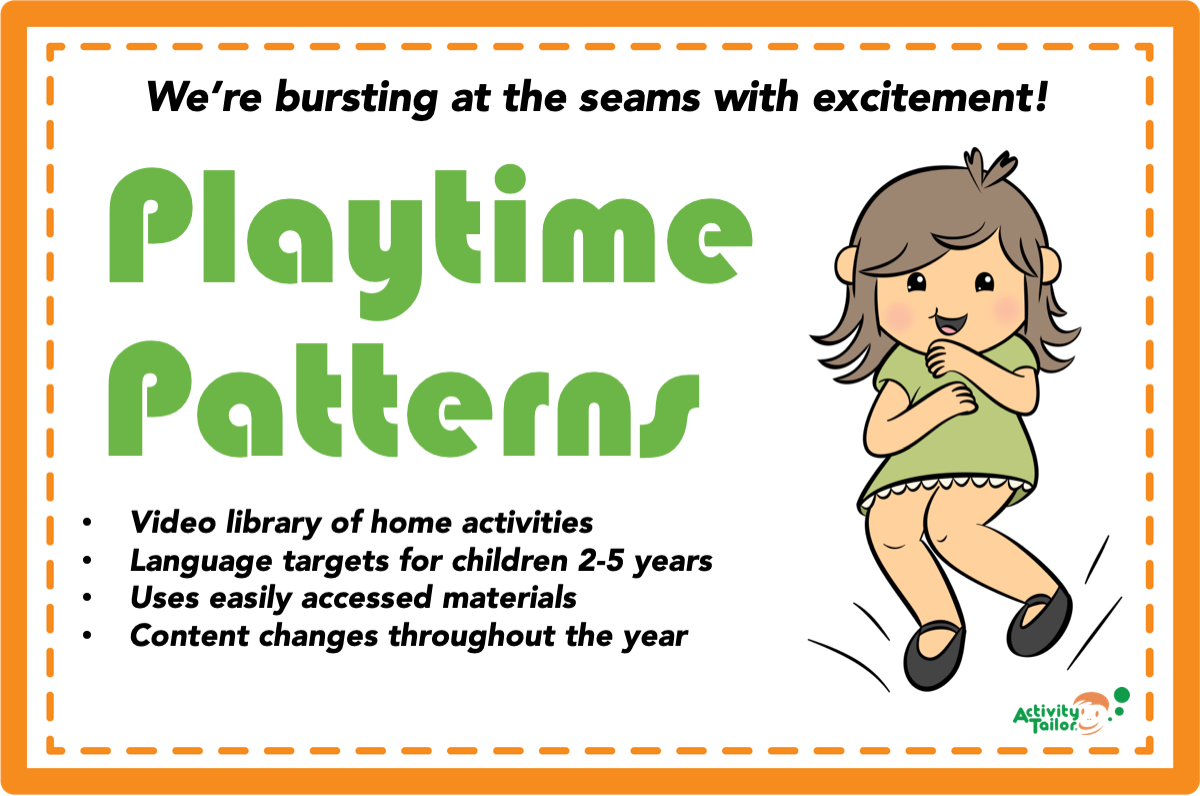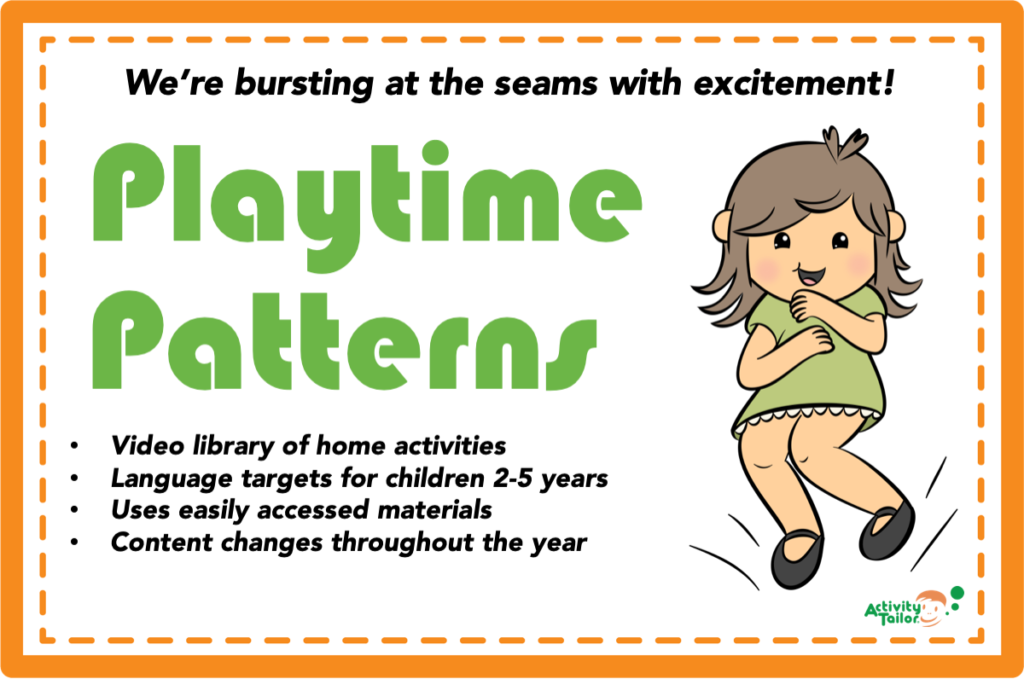 I love working with preschoolers with all those big emotions
coming our way—hugs and hand holding, wild excitement and giggles, biggie tantrums.
It's all of life, right up close!
And I spend lots of time, lots and lots of time, creating fun play-based plans that keep us on the happy track.
But without parent buy-in, progress is excruciatingly slow. Right?
Playtime Patterns provides families with education and activities that facilitate language skills through new patterns of play. They are intended to enrich and enhance—not replace—professional speech-language therapy.
The short, two-minute videos are divided into four age groups: 2-year-old, 3-year-old, 4-year-old and 5-year-old and each focus on one specific language target using commonly owned toys.
This is how you get caregivers on board.
We have an affiliate program starting this spring! When your clients sign-up for Playtime Patterns, you'll earn a percentage of the subscription fee.
It's a perfect fit!
Faster progress
Home activities done for you
Additional revenue source
For a chance to win one of three 6 month subscriptions, enter below.
By signing up you'll receive a free sample of Playtime Patterns, occasional newsletters with ideas for putting play to work, and updates on our affiliate program!
Psssst! Your email address is safe with me. I won't share it with anyone else. For my full privacy policy, click here.
Click below to explore our catalog.