Preschoolers come to us with limited attention spans. The best way to maintain your sanity is to boost engagement throughout your speech therapy session with easy-to-use materials you already have.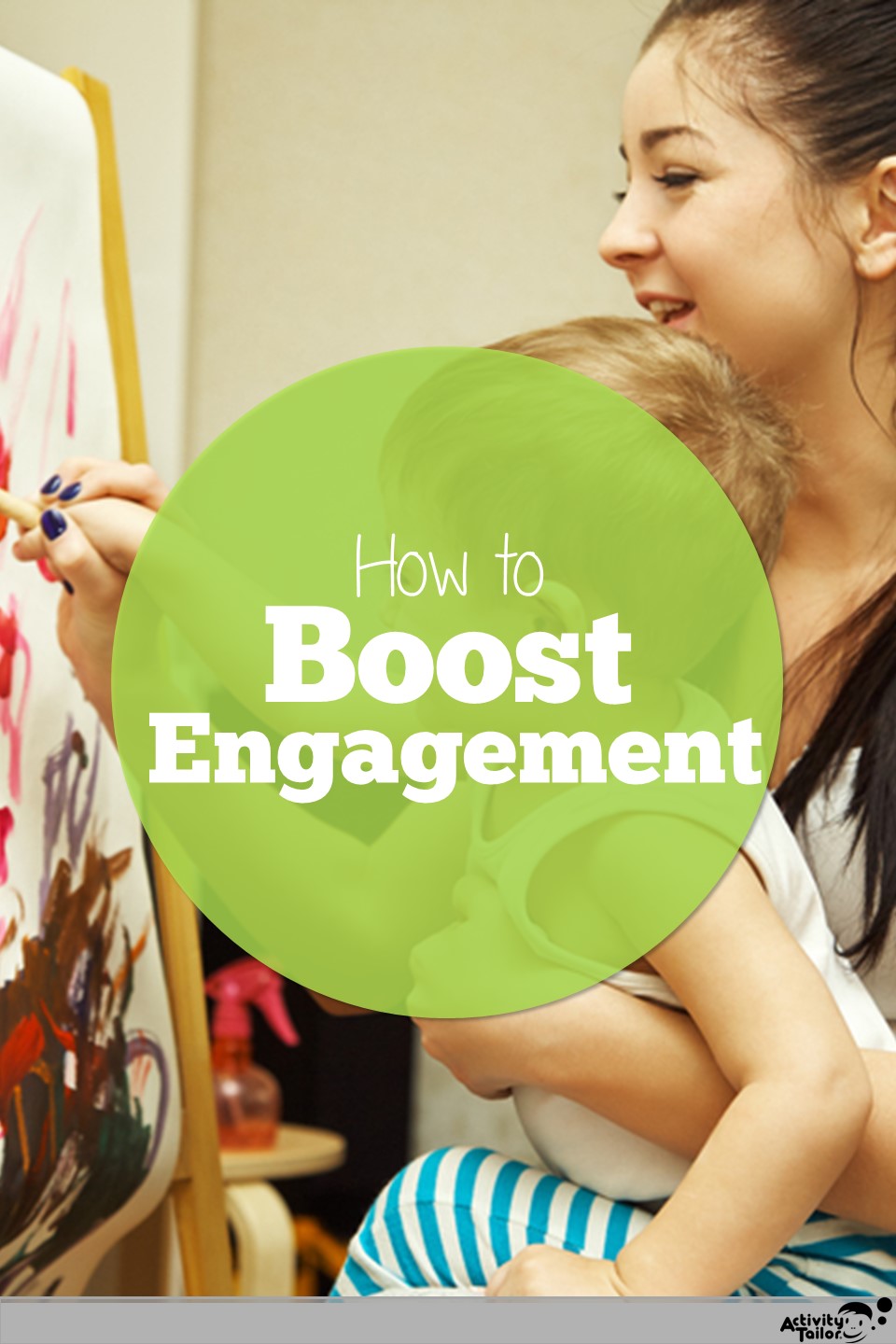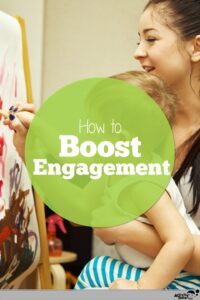 Limiting the amount of stuff available to your preschool students means less competition for your attention. Getting really animated and engrossed in your own activity is another way to draw little ones in. What you don't want to do is chase them around to engage them. That's a quick way to have the chase become the activity!
Tips for Boosting Engagement
Check out these quick tips for boosting engagement with activities you are already using:
Books: Do you have little ones with no interest in books? We all do! By helping establish interest in books, we make life a little easier for parents to follow-through with a read aloud habit at home. Try pairing books with toys rather than establishing a "first books, then toys" pattern reminiscent of "vegetables, then dessert."
Movement: Easily turn any of your favorite articulation cards into a toss game! Put them face up on the floor and toss bean bags or coins to determine which words students must practice. Add a die toss to decide how many times they'll practice.
Sensory bins: If you have been hesitant to try using sensory bins in your speech therapy sessions because you don't know what to buy or how to make them work for a lot of goals, try this quick hack. Put any flashcards you have in the bin with paper clips so you can use a magnetic wand!
Cooking: Getting prepared for your speech cooking sessions doesn't have to break the bank.
You can find everything you need to make your speech cooking sessions super effective at just about any dollar store!
Fingerplays and rhymes: When teaching songs and nursery rhymes to children with speech and language delays, slow down the tempo to help them learn and participate. If you're playing music from a video online, use a video speed controller to slow the pace.
Even more tips for Boosting Engagement!
Ready for more ways to boost engagement with your preschoolers? Check out the Boost Engagement with… webinar series that starts next week. These 30-60 min webinars are available for free clinical maintenance hours and include practical tips you'll start using in therapy the next day.
Each presenter has years of experience with the preschool population and are passionate about sharing the tricks they've learned.
Boosting engagement with:
Books by Kim from Activity Tailor (me 😉)
Movement by Mia from Putting Words in Your Mouth
Sensory Bins by Felice from The Dabbling Speechie
Fingerplays and Rhymes by Lisette from Speech Sprouts
Cooking by Christine from Live, Love, Speech
Can't wait to see you there!