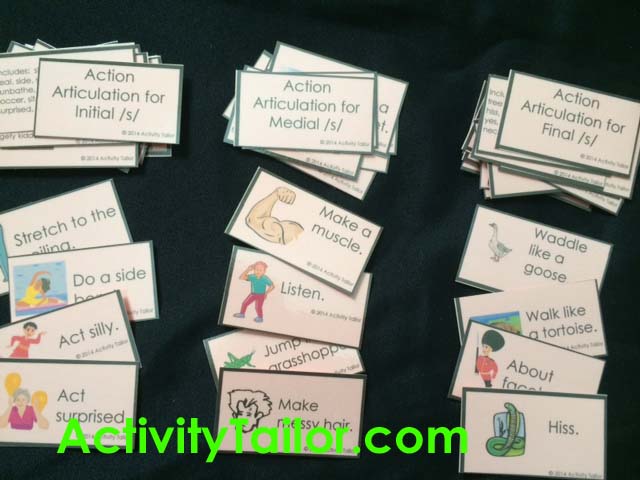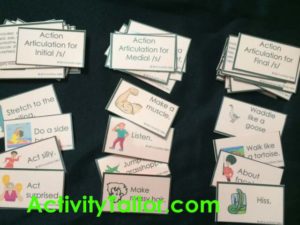 About a year and half ago I wrote a post titled A Little More Action. I had been to a few conferences that had me making some tweaks to my therapy. The first suggestion was to focus on voiced errors (with the idea that the voiceless would likely correct without direct intervention once the voiced target did) and the other was that adding movement to therapy aided dramatically in carry-over.
But here's the thing, I had a few kids, actually quite a few, that struggled so dramatically with the voiced phoneme that we couldn't start there—the frustration was at quitting levels—so nowadays, while I'll take a good stab at starting with voiced, I'll switch back to the traditional voiceless if we can get success there more easily.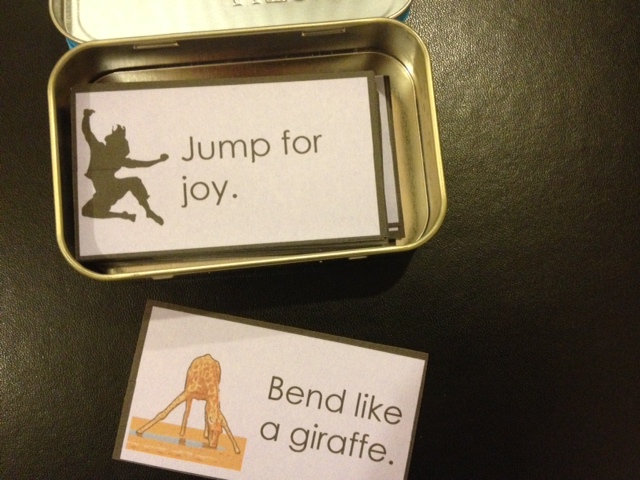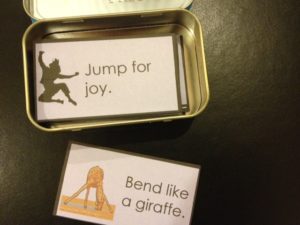 My Action Articulation cards give wiggly kiddos an opportunity to act out silly actions or can be used as charades and they offer lots of options for language development and following directions! Lots of therapists downloaded my initial sets, but now I have voiceless options, as well as a compiled bundle to save you more than 20% if you purchase all the available sets. If you're the crafty sort, check out my inital post for creating storage tins from empty mint containers.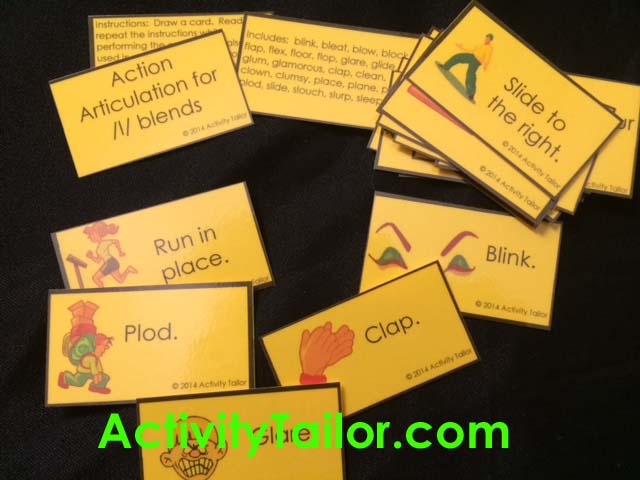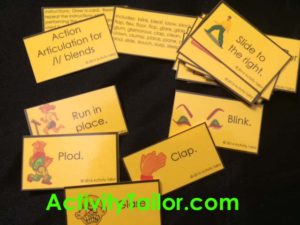 And if you simply want to try one out, pick up my FREEBIE for L blends here. Follows and feedback are always appreciated!
Action Articulation for R and R blends
Action Articulation for K, S and S blends
Action Articulation for F, V, SH and CH
Action Articulation for Z, L and G
Action Articulation for ZH, J and TH
Thoughts on the whole voiced/voiceless thing? Which do you start with?