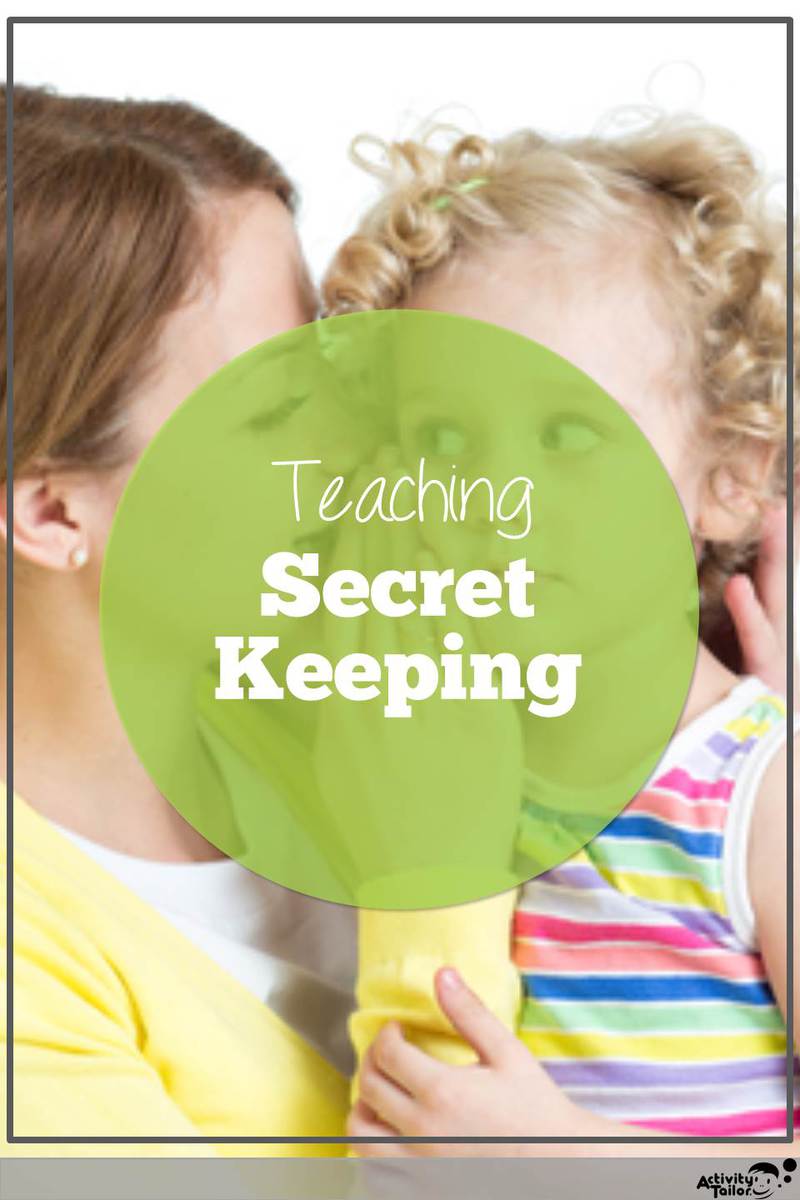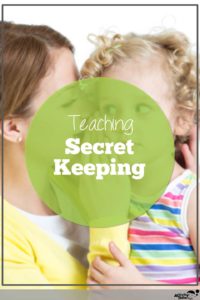 This is the time of year I'm likely to suggest families work on secret-keeping. Does this sound a little inappropriate? Then think of it as keeping "surprises."
The idea behind secrets is pretty sophisticated and kids who struggle with perspective taking are going to have a particularly hard time (and need some specific instruction) in learning this skill. But it's important!
We keep secrets all the time. Sometimes it's for really fun stuff like birthday presents, an unexpected note and surprise parties. Sometimes it's for a harmless joke like putting a plastic spider in the fruit bowl. Sometimes it's to manage social graces like when we don't mention that we think someone has an atrocious haircut or outfit or that we don't like the food being served. Sometimes it's keeping quiet about private information like what we did in the bathroom.
We keep a lot of thoughts to ourselves. Thinking shouldn't always equal saying.
This is a tough skill for a lot of little ones, and works on impulsivity, as well as understanding that not everyone has the same information. While it's something we can, and should, address year-round, the holidays are a perfect time to start!
At home:
I suggest families start by working on little, fun surprise type secrets like letting a child know there is a new book for bedtime or allowing them to pick out cupcake toppers to put on a dessert, and having them keep it a secret from the rest of the family. If they have siblings, you might suggest that they vary who knows the "secret of the day" so it really drives home the concept of only one person knowing what is going to happen.
You might also suggest practicing a few harmless "tricks" like hiding behind a door to scare someone or pretending there are no cookies left and then bringing out a new box.
At school or in the clinic:
In the therapy room, you might catch one group member early in the day and let them in on a "special plan" which might be a game or a craft activity. Or it could be making a gift for a parent during a session or two that they need to keep secret. Although, generally I only have beginners try to hold secrets for a couple hours.
If a child does spill the beans, I don't make a big deal about it. Just an "Uh-oh! Now they know too! That means it's not a secret!" Or "Now they know, but we can still surprise him!"
This is a really practical home activity that my families get into. Surprises are fun! Leave me a comment and let me know if you would try this! (or tell me a secret! I'm really good at keeping them!)